Hoyt Tax & Accounting, PLLC is a 3rd generation financial services company specializing in small business accounting, as well as tax preparation and consulting for small businesses and individuals alike.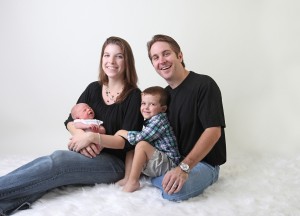 Shannon Hoyt, Certified Public Accountant
Shannon received her Bachelor of Science degree with a major in Mathematics in 2007 from California State University, Monterey Bay and graduated Cum Laude. She then received a Master of Accountancy degree at the W. P. Carey School of Business at Arizona State University in May 2013. She passed the Arizona CPA exam in late 2013 and immediately started working with her father-in-law, Rick Hoyt, for his company, RAH Tax, LLC. In 2015, Shannon purchased the company from Rick, and he continues to stop into the office on a consulting basis while he enjoys retirement. She enjoys step aerobics, and spending time with her husband, Collins, and their two wonderful boys, Zach and Tyler.